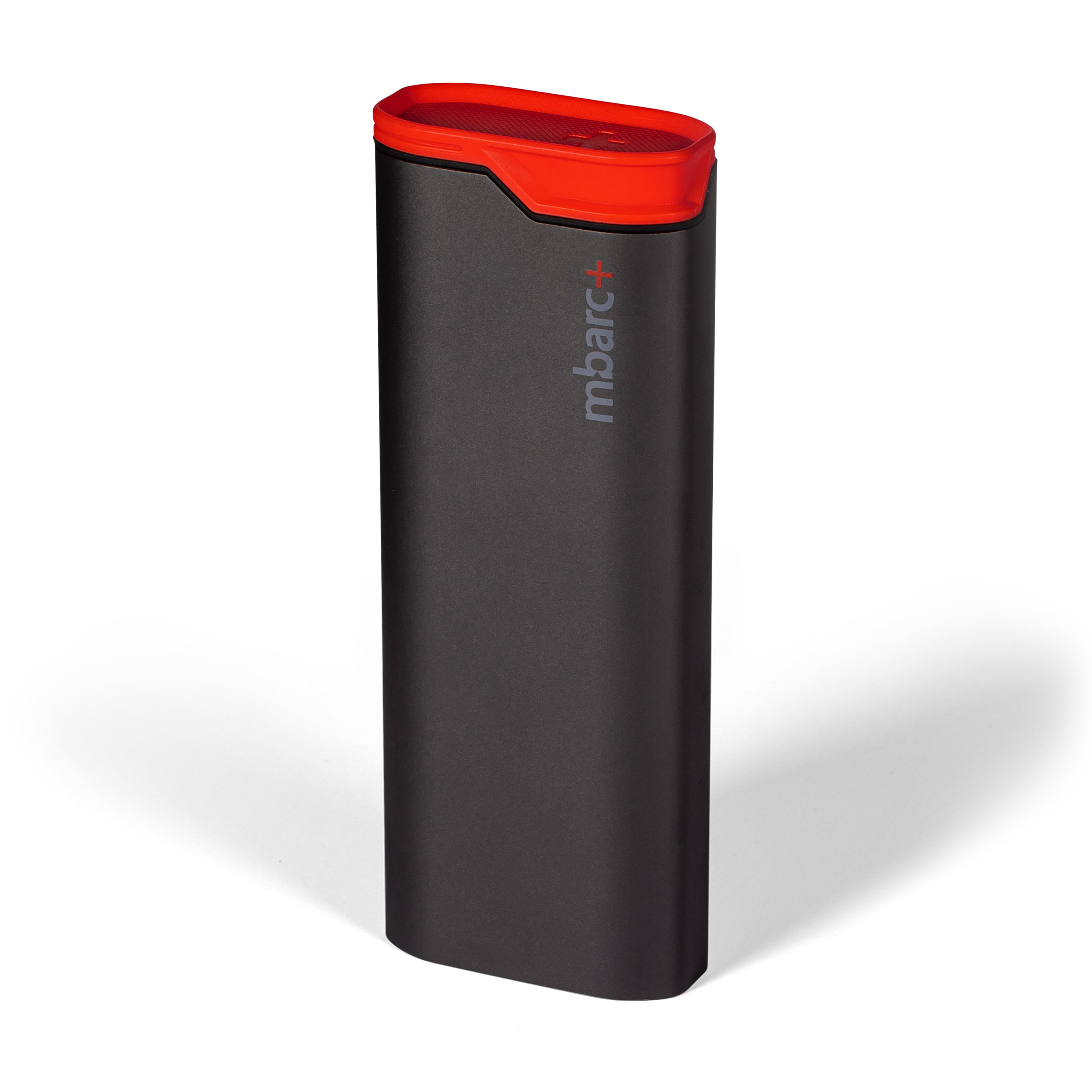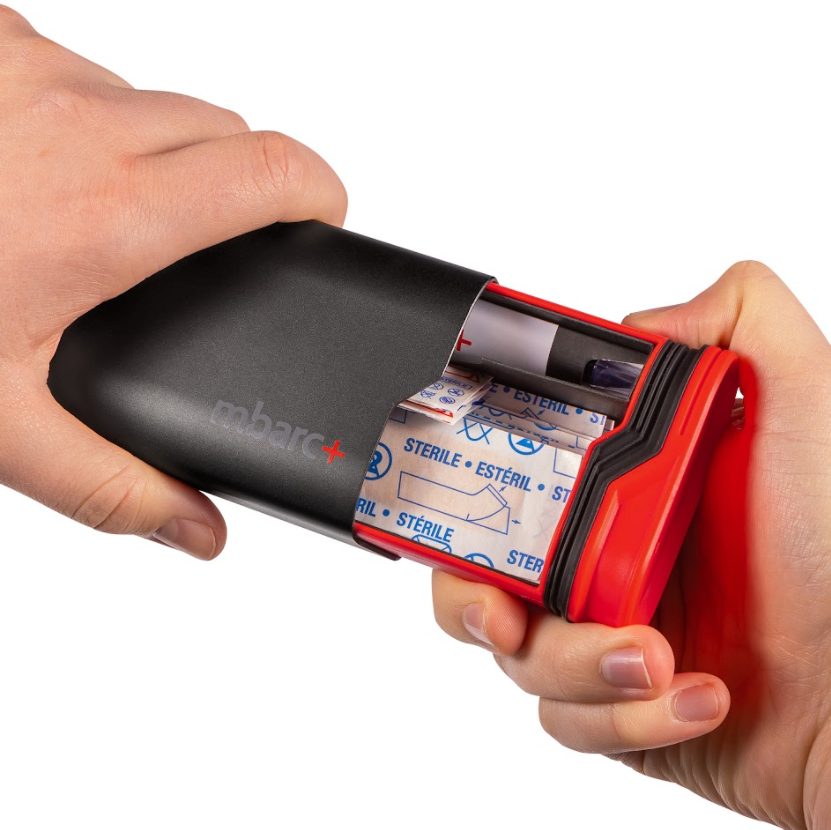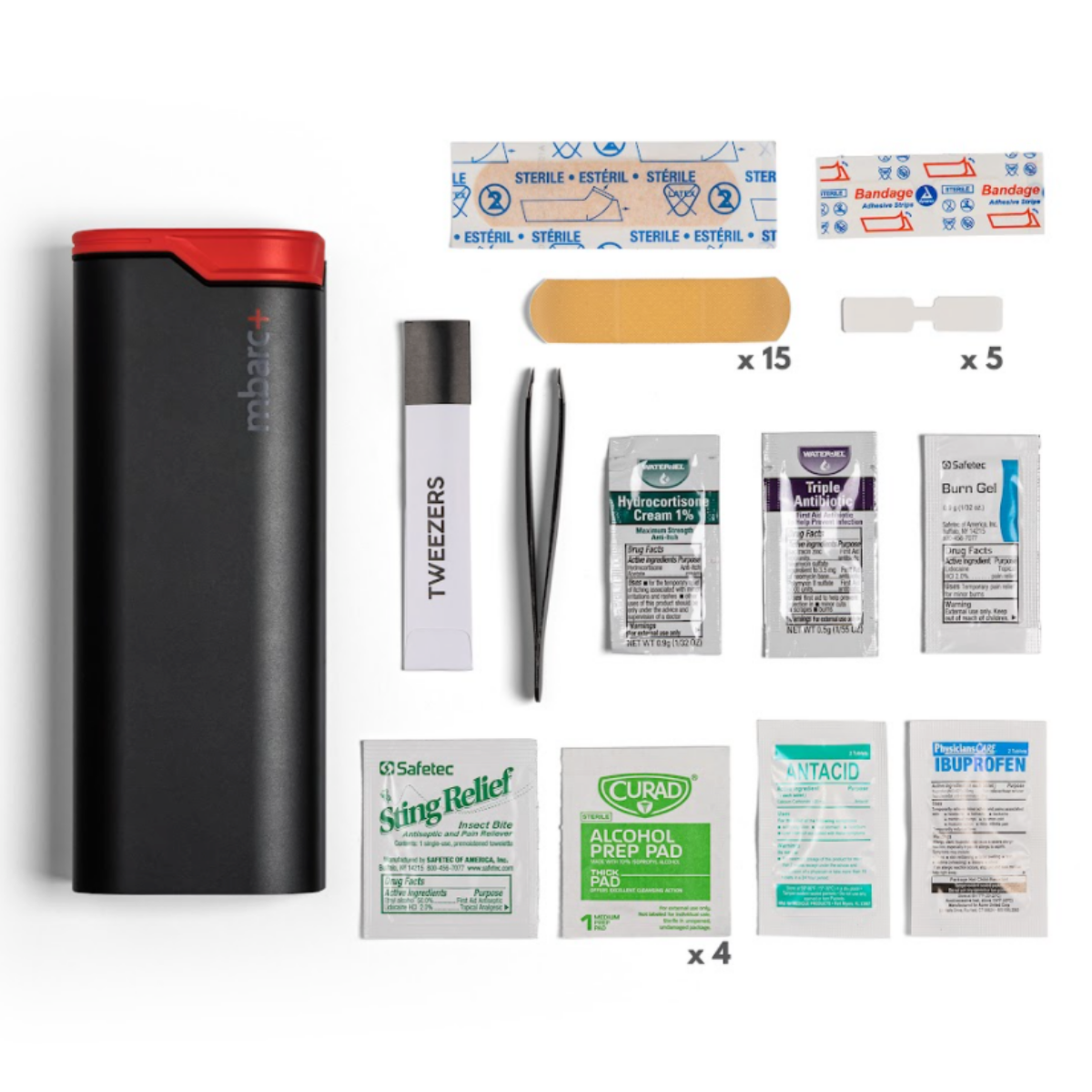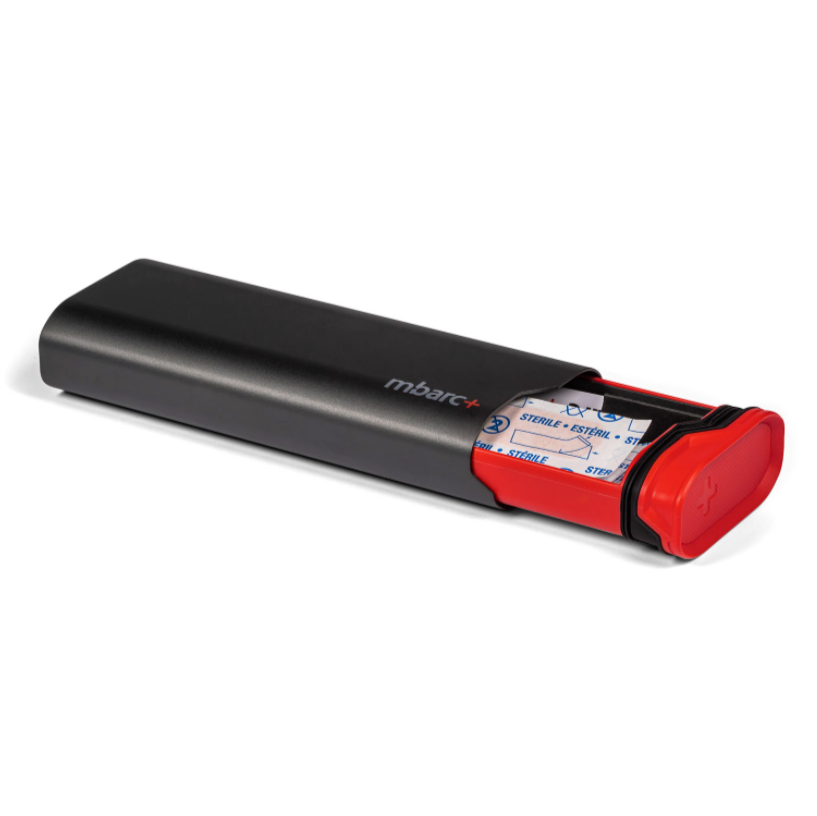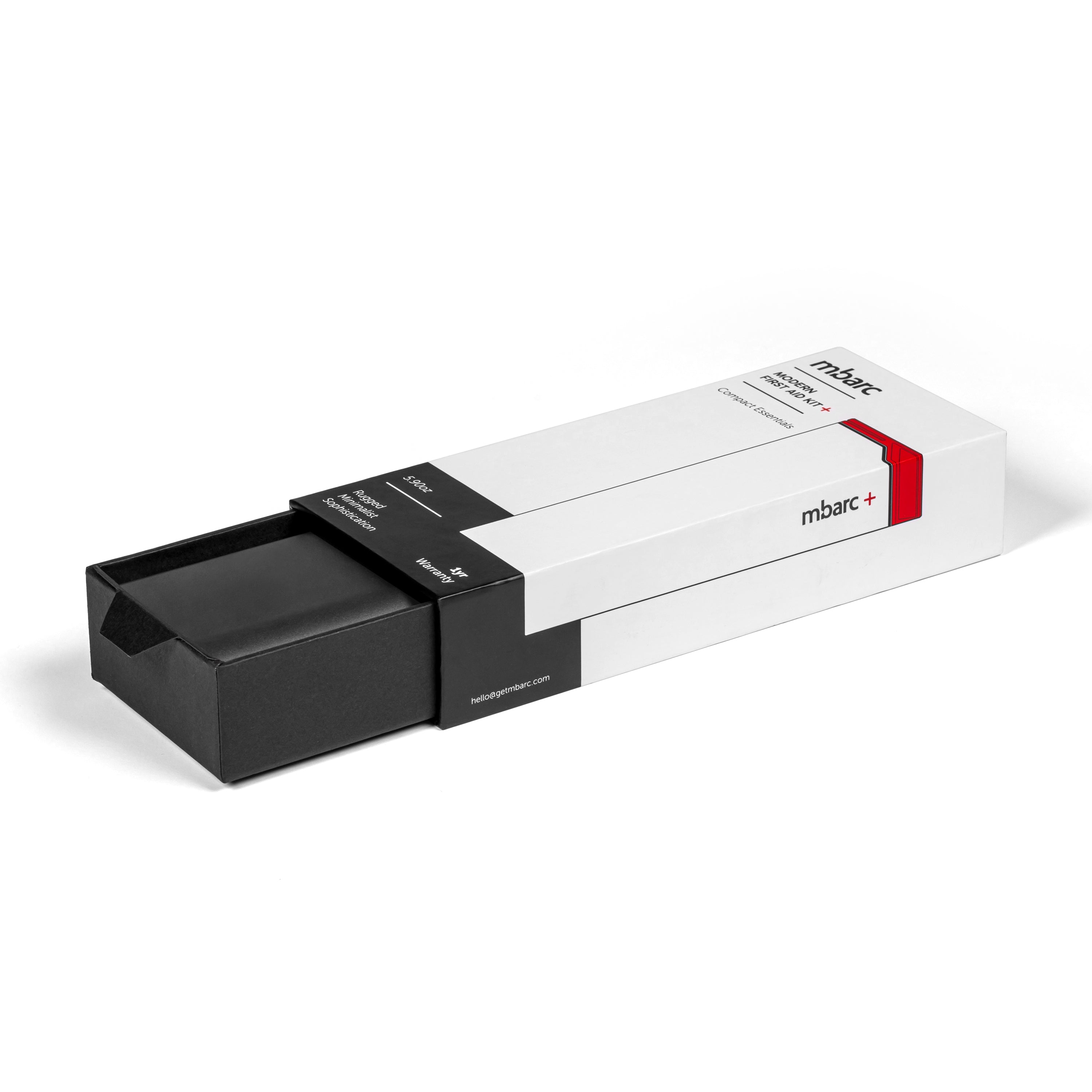 Compact Modern First Aid Kit
Description

Details

Specs
Be ready for anything with the mbarc First Aid Kit, featuring top-of-the-line materials, precision construction, and a sleek design. This kit includes a durable polymer slide-out tray that securely holds essential first aid materials, so you can stay prepared wherever you go. The innovative silicone rib sealing mechanism ensures that the kit remains tightly sealed, eliminating the need for unreliable plastic closure tabs.
Crafted with attention to detail and built to last, the mbarc First Aid Kit is the perfect addition to any emergency preparedness kit or travel bag. With its exquisite design, precision construction, and reliable functionality, you can be confident that you have the tools you need to handle any situation. Choose the mbarc First Aid Kit for a dependable, stylish, and practical solution to your first aid needs.
• 1x mbarc First Aid Case
• 15x Sterile Bandages
• 5x Butterfly Bandages
• 1x Stainless Steel Tweezers
• 1x Hydrocortisone Cream 1%
• 1x Triple Antibiotic
• 1x Burn Gel
• 1x Insect Bite Antiseptic
• 4x Alcohol Wipes
• 1x Packs Antacid (2x tablets ea.)
• 1x Packs Ibuprofen (2x tablets ea.)

• STYLISH FIRST AID KIT: Take care of those little daily bumps & bruises! Perfect for stashing in your glovebox or desk drawer. Comes pre-loaded with all the essentials

• STRONG & EASY TO USE: Opens with one hand, and when it is closed, it stays closed. Extremely strong. Go ahead, drop it, stand on it, ride your bike over it! It's a small first aid kit a powerful one.

• BUILT TO LAST: Made with high-strength scratch- & fingerprint-resistant anodized aluminum sleeve, a durable BPA-Free polymer slide-out tray & a clever silicone sealing system

• THE PERFECT GIFT: Give a friend or loved one a unique statement of class and taste. Comes securely packaged in a custom box, ready for a bow!

• EVERYTHING YOU NEED: Comes pre-loaded with over 30 every day necessities - it's a perfect first aid kit for car or travel first aid kit.
• WEIGHT: 120 grams
• DIMENSIONS: 6.5 x 1.95 x 1.25 inches
• MATERIALS: Anodized aluminum sleeve, durable polymer slide-out pill tray, clever silicone sealing system & real walnut wood inlaid accents
Shipping & Returns
Free Shipping
We offer free standard shipping via USPS for all US orders!
Return Policy
We accept returns within 30 days of delivery for full refund (excluding shipping costs).
Lifetime Warranty
We offer a Lifetime Warranty against breakage on all of our products!
FAQs
How many pills will the 7 Day Pill Organizer fit?
That depends upon the size of your pills! Each pill compartment on the standard mbarc is 1.25"x 0.75 x 1.0". This is more space than most pill organizers on the market & should provide you plenty of room for all your daily pill needs. For even more capacity, check our newly released mbarc XL!
Is the mbarc pill organizer waterproof?
While the mbarc 7 Day Pill Organizer is splash proof, it's not fully waterproof and should not be submerged! To keep it looking great, you can clean it by wiping it with a damp cloth.  However, the natural wood veneers should not be submerged in water nor should the pill tray be placed in a dishwasher.
Is the plastic pill tray BPA-Free?
Yes! The durable polymer slide-out pill tray is 100% BPA-Free.
Is it TSA-Friendly for flights?
Yes, the mbarc is TSA-friendly and can be brought on all flights!